This picture made me laugh at first and made me want to make a comment like "Is this the first Wet Burqa Competition"... then it made me feel kind of sad... now I'm not sure what I feel.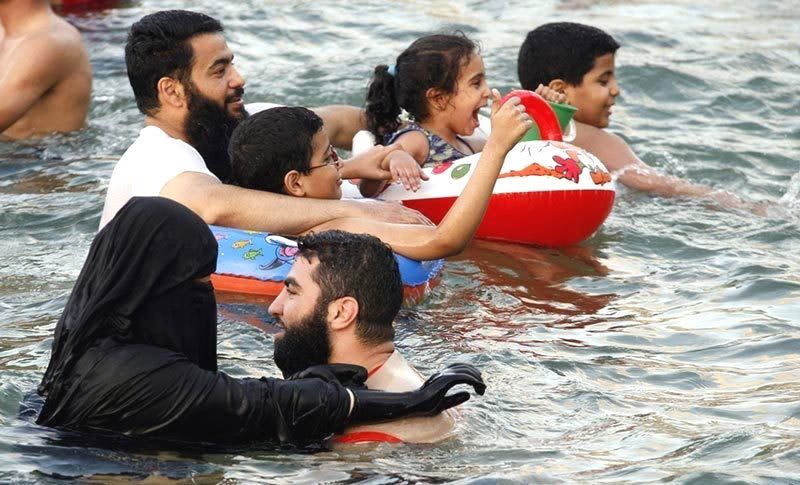 ...Like the rest of the prophets, Mohammad probably materialized from the heavens. After all, a woman's body is a dirty, sinful thing, which is why women are taught from an early age to be ashamed of their bodies and to keep them covered always...
Conditions of Islamic Dress Code
1. Clothing must cover the entire body, only the hands and face may remain visible (According to some Hiqh Schools).
2. The material must not be so thin that one can see through it.
3. The clothing must hang loose so that the shape / form of the body is not apparent.
4. The female clothing must not resemble the man's clothing.
5. The design of the clothing must not resemble the clothing of the non-believing women.
6. The design must not consist of bold designs which attract attention.
7. Clothing should not be worn for the sole purpose of gaining reputation or increasing one's status in society.
Crazy stuff!