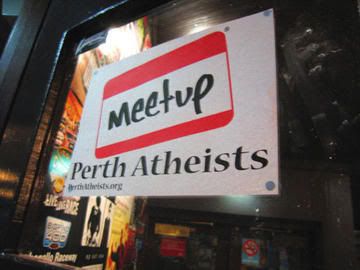 At the
Perth Atheists'
last meeting we had a great talk by
Kylie Sturgess
of
PodBlack Blog
and I thought I'd share it here. Kylie is a remarkable person and is in the forefront of teaching the next generation in Western Australia.
Thanks heaps Sturgo
I'm going to record our talks whenever possible so hopefully there will be more to come.
So please enjoy Perth Atheists first presention...
Recent Developments and Educational Directions. July 2008
A look at research into belief of the paranormal and pseudoscientific and how teachers and others can contribute to rational thinking.