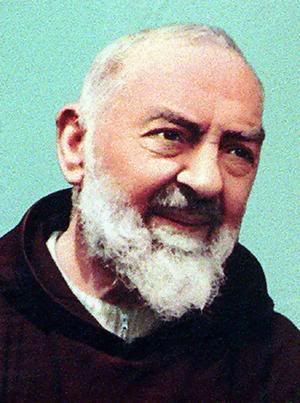 HE is the saint invoked by more Catholics than Jesus Christ or the Virgin Mary, but now it seems Padre Pio, the beloved Italian priest who bore the marks of the bleeding stigmata for 50 years, was a fraud.

NO! Who would have thought that?
The "stigmata" Pio carried on his hands, feet and sides were not gained in a mystical seizure as he claimed, but were self-inflicted wounds maintained with carbolic acid.
Liar liar pant's on fire
A recent survey by Catholic magazine Famiglia Cristiana found 31 per cent of respondents prayed first to St Pio for help, then Mary, and then Jesus.
Fools...